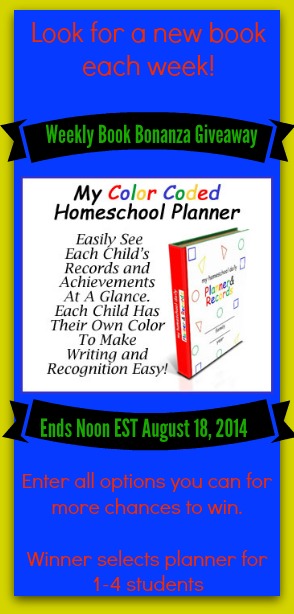 This week we giveaway the Color Coded Homeschool Planner by Jennifer Osuch.  What does homeschooling have to do with Preparedness?  Well many people who homeschool their children are also on a preparedness journey.  We've found a great number of folks who fall into both categories.
We homeschooled all three of our children through graduation.   They did have a short public school career in elementary but they asked to come home for their education by the time our oldest reached middle-school.  Thus began my search for the best organizing and planning options to fit our style.
I had found many that did not fit and ended up kind of making up my own way of doing things for three kids on different grade levels and with different learning styles.  Boy do I wish that the Color Coded Homeschool Planner  had been out when I was at that point!
The fact that you can view each child within their color makes this a simple planner and record keeper.  If you have one child or up to four children – this offers one of the most easy ways to categorize subjects, keep records and set goals for your child(ren) that I've seen in print form anywhere.
Here's a look inside: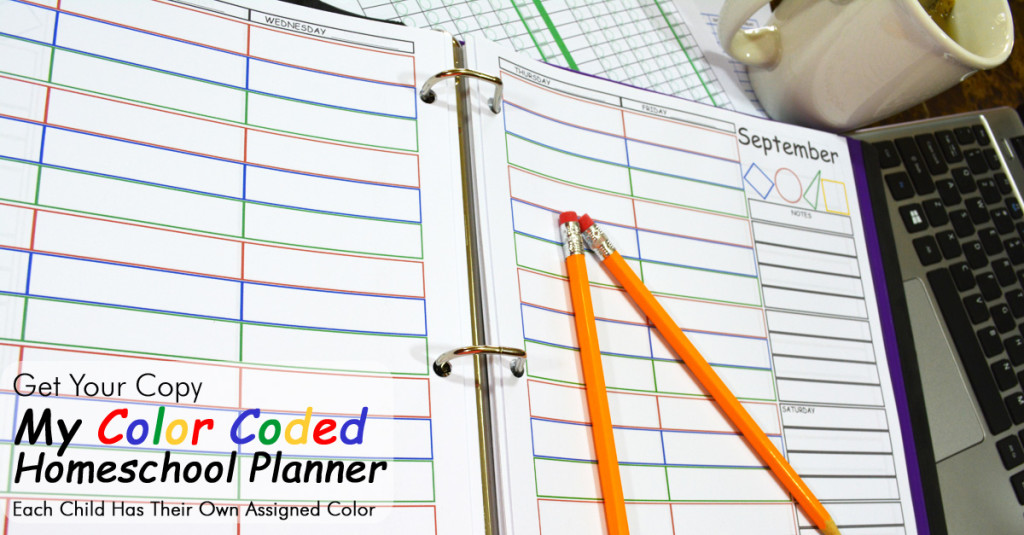 What's even better is that the more entries you can enter on this giveaway below (tweet about it daily to earn more entries) the more chances you gain to win!  Perhaps you can get the Color Coded Homeschool Planner  for FREE before you start the school year!    Have fun!  Hope you win!
a Rafflecopter giveaway