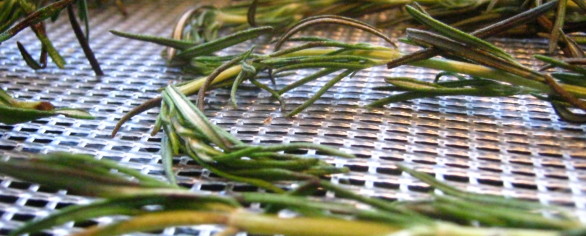 As a long time advocate of dehydrating, I have been remiss and never, ever posted about money saving tips for dehydrating food. I will admit, that money saving, budget stretching, and lengthening the life of food is really the biggest reason we dehydrate at home. I will always say that the more important investment is in a good quality dehydrator that will do the most square feet of work for the same amount of time. My personal favorite is the Excalibur 9 Tray Economy Model. I keep ours humming quite regularly in any and all seasons. It has saved us a lot of money over a short period of time and has certainly paid for itself several times over!
Dehydrating from the garden is ideal.  But just because you don't have a garden – it doesn't mean that dehydrating is more expensive.  In fact, for most people, the use of a dehydrator actually can stretch your food budget if you know a few tips and tricks.  Here are some of the things I do that save money while saving food:
1. Clean your fridge regularly…
A. If the zucchini looks like it won't make it another week it's sliced and dehydrated into chips. This works great for any produce that looks like the 'life' of it may not last until you can use it fresh.
B. Almost any 'left-overs' can be dehydrated. Mashed Potatoes, Cooked Green Beans, Corn (off the cob), Cooked Peas or Carrots. As you can see you have the makings of a great soup right there after cleaning out the fridge.
2. Dehydrate from the freezer…
A. If you find a great sale on large quantities of something that is in season, but don't have time to dehydrate it all before it over ripens – freeze it first then dehydrate straight from the freezer. Often berries (which have a little skin on the outside) actually dehydrate better if first frozen.
B. Meat can be easily purchased when on sale, frozen and then sliced & seasoned for dehydrating. This gives you jerky for just pennies compared to buying it already made in the store. That stuff is pricey!
3. What & when you buy saves time and money….
A.  Sliced produce at the grocer will go 'bad' faster than the whole counter part so they are regularly marked down to move quickly before the store looses all it's money on rotted food.  Also they are pre-sliced, usually uniform in size and easy to simply pour on your dehydrator tray with no prepping on your part.
B. Knowing when to get them is the key.  Most stores will make produce and meat down several times a week at the same time.  In our store it is Tues/Thurs between 8:00-9:00 AM for meat and Tues/Thurs between 9:30-10:30 AM for produce.
C. And then there are the herbs.  Grow them yourself or buy them when marked down (like the rosemary above). Their fresh taste when you dehydrate at home surpasses the gourmet high priced ones.
 Pictured below is a recent 'haul' of marked down produce of which most went directly to the dehydrator (or fermented) and is still sitting on the shelves in our pantry. 🙂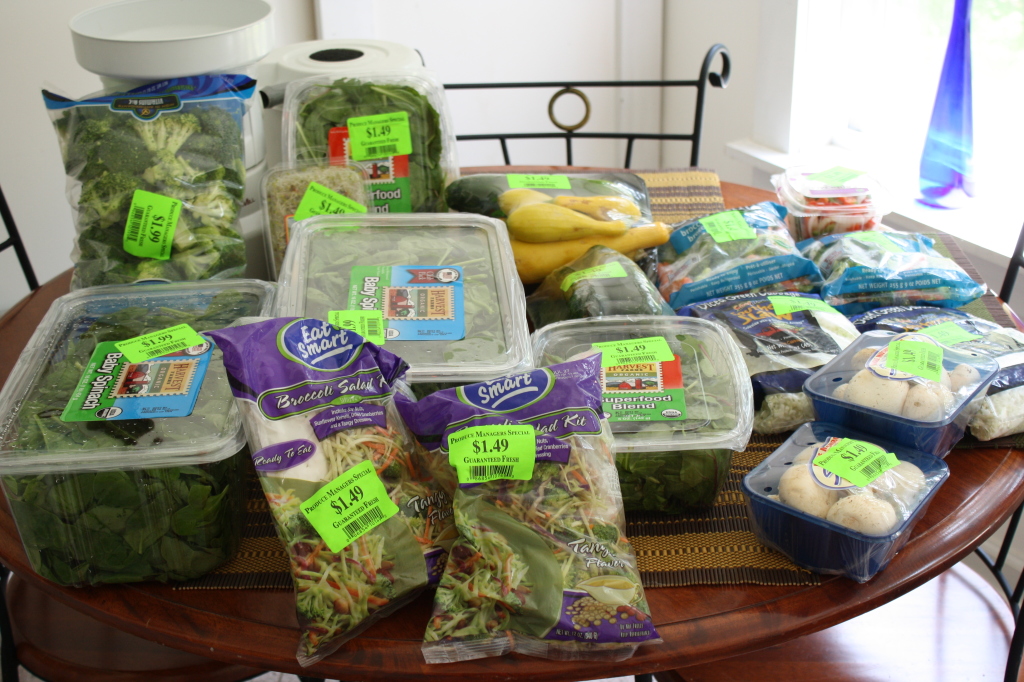 Shelf-stable foods that require no electricity to keep are vital, yes, but being able to do them yourself and save money over the long run is a skill that is priceless.
I hope you enjoyed this article and it gave you some tips and ideas to motivate you.  Feel free to leave your tips, ideas and comments below!  
Best Blessings and enJOY the Journey!
Donna
Please feel free to Join our Newsletter