Duct Tape 911!
It's as an Emergency Medical item?  Sure!  Why not?
In this episode of Your Preparation Station which airs, September 15, 2014 – I get to visit with Dr. James Hubbard who has authored both Duct Tape 911: The Many Amazing Medical Things You Can Do to Tape Yourself Together
and Living Ready Pocket Manual – First Aid: Fundamentals for Survival
.  Today we're focusing on Duct Tape 911.
For years I've been telling folks to stock this as a preparedness item.  Both for repair and barter, duct tape has almost endless uses.  However, I'll admit, I'd never thought of it as a medical emergency supply.  In a pinch, you can patch yourself up with it!
You can connect with Dr. Hubbard on his Facebook Page (seen in the widget for the giveaway below) and at his website: The Survival Doctor
Before speaking with Dr. Hubbard, I had the opportunity to read the book – and boy was I glad I did!  The very next day afyer reading it – I was able to put it into practice!  Listen to the show to hear what happened…
Listen to the Show Here: YPS – Guest Dr Hubbard

Don't forget to scroll down and enter the giveaway!
Remember: Keep Growing & EnJOY the Journey!
Donna Miller
This show is sponsored by Millers Grain House & PREPARE Magazine
Want your ad on our shows? GREAT! Send us an email!
Also, we'd love to keep in touch via these social medias and share our journey via youtube so please, let's connect!
Want a know when new blog posts, radio shows and videos go up? AWESOME! We love making new friends!!
Just click this button below and sign up for our newsletter updates. See you soon!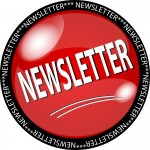 If you found this useful, please don't forget to share using the buttons below!
[wpgfxm_divider divider_image="divider-1″]
Book Review and Giveaway!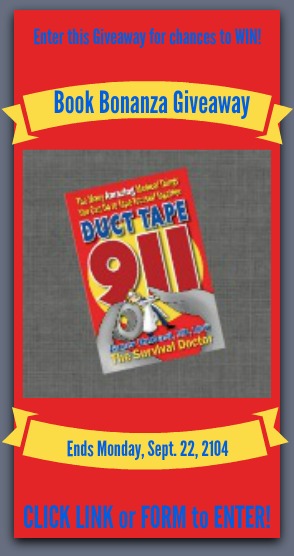 I had the pleasure of curling up with this book for a quick read one evening over a weekend.  It didn't take me long to become interested – but best of all it kept my interest enough to read it all the way through in one sitting.
The illustrations and easy step by step instructions help to make these 'out of the box' uses for Duct Tape stick in the mind of the reader.  And it's a good thing too!  I had an even the VERY NEXT DAY that had I not read this book – may have been a bit messy!   You'll have to listen to the show above to know what that was.
I recommend this book for a quick reference, a quick read and an easy to follow guide for things you may have never considered using duct tape.  But don't let the ease and quickness of the book fool you – it's packed with very very useful information.
This is a great book for a gift or to keep in an easy to grab location.  But reading it through one time sure does make a difference when you need to think on your feet.  So I suggest doing that first!
Enter this giveaway for chances to win!
Full Disclosure:
We hope someone from our blog is the winner!! However, if you did not win, or you've come by the blog after the Giveaway is finished, please consider clicking the links above  to buy Dr. Hubbard's book(s). With the minor affiliate income we can continue testing, reviewing, sharing and blogging – and ultimately we hope – encouraging YOU.
Thanks so very much!