Thursday – July 17, 2014 – In this episode of Your Preparation Station, we talk about Disaster Readiness as approached by best selling author on the subject: Jim Cobb.  It was again my pleasure to spend some time visiting with Jim again!  We had the opportunity to talk about his newest book, The Prepper's Long Term Survival Guide which is somewhat of a follow up to the book that we're giving away this week (See my review and enter the Giveaway below).
Jim has years of experience and has now released 5 books total on the subject of Preparedness.  You'll enjoy getting to know him better! Even if you're familiar with Jim's work, I'll bet you may not have been aware that he has a very interesting day job, is on the verge of trying his hand at a Fiction piece of work and does preparedness consultations which you can find out more about that at Disaster Prep Consultants.
Jim and I get on a little rant here and there about the difference between bug-out bags and get-home bags and about an area within the preparedness arenas that bug us both!
Listen Here:
Audio clip: Adobe Flash Player (version 9 or above) is required to play this audio clip. Download the latest version here. You also need to have JavaScript enabled in your browser.
Remember: Keep Growing & EnJOY the Journey!
Donna Miller
This show is sponsored by Millers Grain House & PREPARE Magazine
Want your ad on our shows? GREAT! Send us an email!
Also, we'd love to keep in touch via these social medias and share our journey via youtube so please, let's connect!
Want a know when new blog posts, radio shows and videos go up? AWESOME! We love making new friends!!
Just click this button below and sign up for our newsletter updates. See you soon!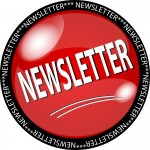 If you found this useful, please don't forget to share using the buttons below!
Book Review and Giveaway!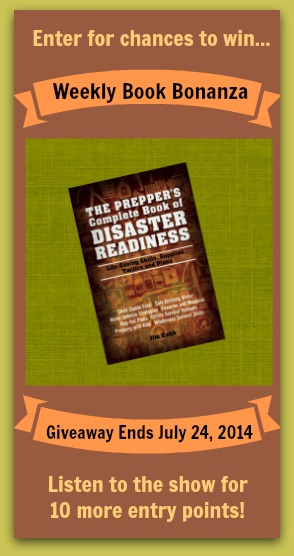 The Prepper's Complete Guide to Disaster Readiness by Jim Cobb is like a primer for readiness for the novice and a foundational reminder for the veteran prepper.  There is virtually not a stone left unturned in this book but still it doesn't go too deep off track in one way or another as to distract from the goal.  Disaster Readiness can be a wide reaching topic but the author, Jim Cobb has done a wonderful job of streamlining it and compartmentalizing it without making it seem overwhelming.
From laying the groundwork of "Why to prepare" to finalizing some ideas of "Where to go" in a disaster, The Prepper's Complete Guide to Disaster Readiness will take you on a logical and easy to follow journey, yet still open up your eyes to some things you may not have thought of before.  Topics are wide, but so is the security of readiness, but unlike life itself, The Prepper's Complete Guide to Disaster Readiness  is neatly compartmentalized in the approach so you can find your area that need improving and refer to it regularly.
Jim discusses this topic on levels that range from relationships (Children, Pets and Elderly) to supplies and skills.  I highly recommend The Prepper's Complete Guide to Disaster Readiness  for the novice and the seasoned veteran of preparedness alike.
Full Disclosure:
We hope someone from our blog is the winner!!  However, if you did not win, or you've come by the blog after the Giveaway is finished, please consider clicking the links above or shopping through the Amazon links below to buy Jim's book(s). With the minor affiliate income we can continue testing, reviewing, sharing and blogging – and  ultimately we hope – encouraging YOU.
Thanks so very much!