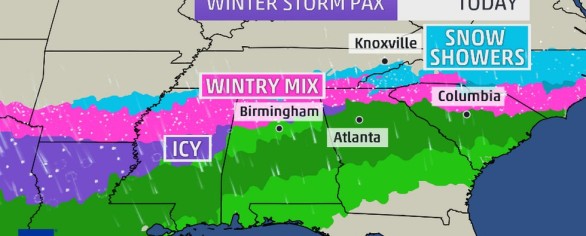 With the huge winter storms barreling down on much of the Southeast, those of us who live in an area which usually has a more temperate winters, are preparing for yet another long haul of short, dark, cold days and the inability to go anywhere. With little opportunity to get outside, cabin fever may be a new reality for those of us in this area.
Cabin fever is often far more than merely a physical condition.  While it's obvious that the restlessness of close quarters and the inability to go outside can create cabin fever, it is far beyond the fact or physical that cabin fever is a reality.   The phenomenon of cabin fever is not only evident physically, but also emotionally, mentally and can affect relationships.
Physically, it is easy to see how the feelings for cabin fever are created.  Cloudy, dark days often affect our moods and our ability to be physically active.  Staying indoors to remain warm also affects our ability to be physically active.  We often eat more, move less, and give in to lethargy.  Heating often dries the air, which leads to many sinus and headache issues. Often more than one family member is also inside the home causing more cramped quarters.  In this busy society we now live, staying put for days on end is a rarity.
Emotionally, we are affected by the physical.  The lack of sun, the shorter days, the inability to move our bodies, all have an effect on our emotional state and can often cause depression.  If the family has not practiced spending great lengths of time together, one or more of the family members may be an emotional drain or irritant upon the others.  Even though we know the situation is temporary, our emotions are often focused on the immediate.
Mentally, we're used to many more things stimulating our mind.  Television shows only go so far to keep us preoccupied.  When the mind tires or becomes bored, it will make things up often affecting our emotions and mental acuity at the same time.
Try these options to combat the dark, shorter days:
Replace your light bulbs with full spectrum bulbs.
Open all drapery shades and blinds.
Play lighthearted music.
Light scented candles to diffuse essential oils which have a scent that will remind you of Spring.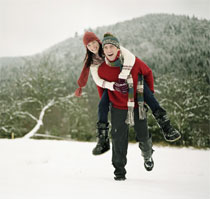 Try these options to combat lethargy:
Try a DVD or exercise program on television.
Put on headphones and try some calisthenics.
Bundle up and go outside anyway.
Walk on jogging tramp.
Clean or reorganize something.
 Try these options for heating induced headache or sinus problems: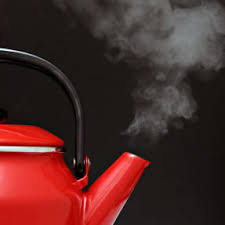 Boil a pot of water with cinnamon sticks, tea tree or eucalyptus on the stove.
Dress warmer to lower the use of heat.
Use a heating pad. 
Try these ideas for cramped quarters and feeling trapped: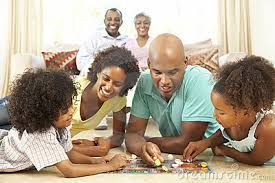 Occasionally, use headphones to block out additional voices.
Each person claims his or her own quiet spot to retreat to when he/she needs alone time.
Be sure to bathe and freshen up even when pent up and not going anywhere.
Now's a good time to play a board game or take on a project.
Relationships are often affected in close quarters when the physical, emotional, and mental states of everyone are affected.  We can see that each puts a tax upon our mental physical or emotional state can also affect relationships in an adverse manner even though we may not want them to.  How we handle our physical mental and emotional states will have a positive or negative outcome on the relationships of those trapped inside the cabin with us.  Relationships are delicate things.  Take great care to relieve the other affecting aspects of cabin fever so as not to leave scars upon relationships. These relationships likely mean more to you in the future than the temporal trapping of the snow, ice, freezing weather or quarantine.  Be proactive and combat cabin fever before you adversely affect your own well-being and the relationships that matter to you most.
These ideas take very little money but simply take our effort.  It's worth our time to practice them should the conventional means of life change in the future!
For more insight, ideas and encouragement please subscribe to our newsletters