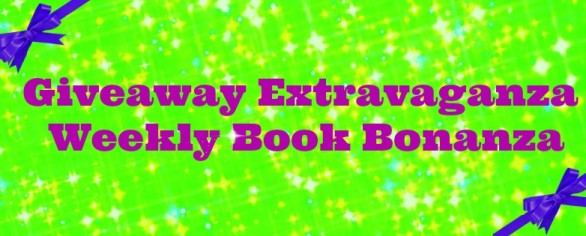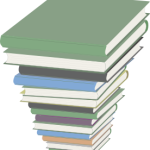 Do you want to build your Self-Sustaining Library with Books that are sure to help you be prepared?  Then get ready for this Giveaway Extravaganza – Weekly Book Bonanza!
Beginning the first week of June, 2014 each week myself along with 12 other bloggers and professionals in the preparedness industry will bring you a weekly review and opportunity to win the book we've just reviewed!  Over the coming weeks… over 21 books for your Preparedness Library will be given away!  So keep checking back and see what each new week brings!
The first giveaway begins Sunday, June 1 at 12AM Eastern Time and runs through Saturday – June 7, 11:59PM Eastern. The weekly winner will be notified via email within 10 hours of a giveaway ending and has 48hrs to claim his/her book via reply.
Weekly Book Bonanza Giveaway – (order may vary):
It's a Disaster & What are you Gonna Do about It?

by Bill & Janet Leibsch

Survival Medicine Handbook

  by Dr. Bones & Nurse Amy

Prepper's Long Term Survival Guide

by Jim Cobb

The Prepper's Complete Book of Disaster Readiness

by Jim Cobb

The Prepper's Cookbook

by Tess Pennington

The Nautical Prepper

by Capt William E. Simpson II

Jake & Miller's Big Adventure

by Bernie Carr

Doctor Prepper's Making the Best of Basics

by James Stevens

The Survival Mom by Lisa Bedford

Naturally Healthy Cuisine: Real Food for Real Families

by Vickilynn Haycraft

Food Storage for Self Sufficiency and Survival

by Angela Paskett


Whole Wheat Bread Making

by Donna Miller

Simply Canning: Survival Guide to Safe Home Canning

by Sharon Peterson

Prepper's Food Storage

by Julie Languille

The Darkness After

by Scott B. Williams

The Prepper's Workbook

by Scott B. Williams & Finazzo

Meals in a Jar

by Julie Languille

More Food From Small Spaces

by Margaret Park

The Preparedness Planner

(ebook Bundle of 2) by Jennifer Osuch

Color Coded HomeSchool Planner

(eBook) by Jennifer Osuch

Duct Tape 911

by James Hubbard, MD MPH
I hope you'll enter each one, each week!  Look for another update when the first one opens in a few days!
Best of Success to you!
Joseph & Donna Miller