You are here: Home » Our Preparedness Journey » System-Reliant Disappointment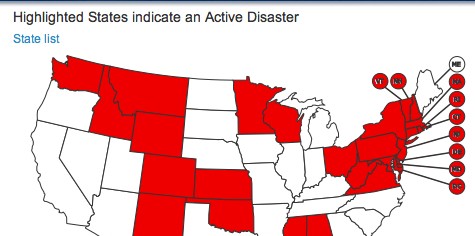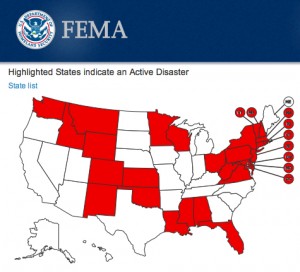 I have nothing but the utmost of respect for the FEMA agents who are sincerely attempting to do their very best in the face of disaster.  Let me be quick to clarify that my statements have NO reflection upon individuals who have attempted to work within the systems that are currently in place. The character shown by the individuals who continue to put themselves in harms way to serve others who are in dire straights have proven again and again that they are worthy of our respect.
My point of this is not to bash the systems, as flawed or effective as they be, but to put a proper perspective upon our reliance upon them.  Deep breath folks. This may offend. But FEMA as with most 'systems' is destined to fall short and disappoint the masses. Especially when the masses solely depend upon a system as their only 'hope'.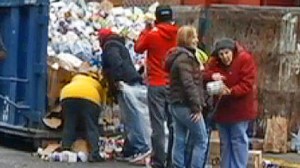 The loss of power and water has placed many along the North Eastern Coastal States into a state of panic.  Folks are dumpster-diving for food and necessities.  There are reports of extreme anger at the systems such as FEMA because they appear to not be responding fast enough.  A system will never respond as fast as local support.  That anger should be focused into self-sustaining efforts and planning ahead prior to the storm rather than a reactionary response afterwards.
My heart goes out to the families and folks who were seriously caught off-guard, much as we were with the snow that made our home exit impossible for three days.  But if crime and looting could be planned in advance of the storm,  so could some personal preventative measures.  At least some.  This is not the 1800's .  We have advanced warning.  But the systems still have to work through a system.
The best I can suggest for those who are disappointed in the speed, quality, care and 'fairness' of FEMA in the face of an emergency is that they realize these folks are working within a system.  Relying upon a system will always disappoint someone due to the sheer masses of people that the system is trying to assist.  They have criteria. If you don't match their criteria at that time, they have to move on to those who do.
The first hurricane waring in the U.S. was issued in 1873 by the US Army Signal Corps.  So for hundreds of years prior- people coped.  FEMA was not founded until 1979.
Perhaps a lesson can be learned from those in the 1800's.  Sadly many did loose their lives because there was no early warning system, but the ones who made it through disasters, did so because they relied upon their smaller community and themselves to pull through.
On a positive note, and to back up my hypothesis of a more localized effort of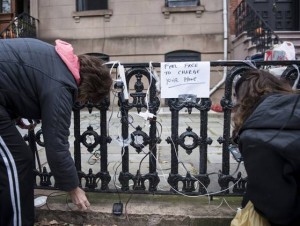 support are the folks who were among the first to receive power in NJ after Sandy had it's way with the coast. They ran a power-strip cord outside and welcomed others to charge their cell phones.
We can support best as communities and individual families vs. relying upon systems alone.  Becoming more self and community sustaining can be far less disappointing than being system-reliant.