Disaster Hits! Is your water safe?  Actually, it doesn't even have to be a disaster that makes you wonder about safe water. But the bigger question is what you are to do to make sure your water is safe!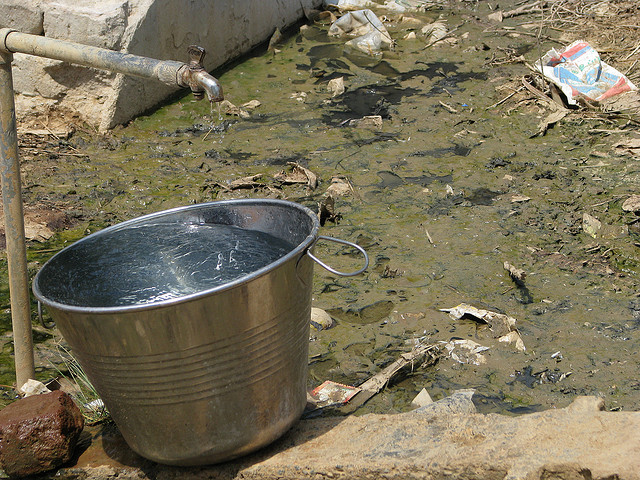 We all like to think we know or have an idea of what to do… but there are actual guidelines and steps to securing safe water that are put out by the Red Cross. Do you know them?  If not, it's a good thing you're reading this NOW…
[wpgfxm_contentbox width="90%" bg_color="#F1F8FB" b_color="#C1D2D9″ style="solid" top="1px" right="none" bottom="1px" left="none" radius="0px"]CLICK HERE NOW to sign up for a FREE LIVE Online Event – Feb 12th to be assured of safe water![/wpgfxm_contentbox]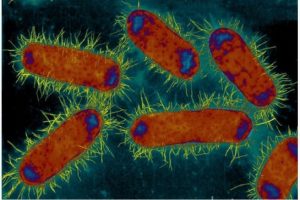 Even as recently as mere hours before writing this blog post, "The entire city of Winnipeg was under a boil-water advisory…"  Not because of a winter storm, although that can cause issues with water being safe, but because a "sampling turned up some potentially harmful bacteria in the municipal water supply. The city, which has a population of about 700,000, said the move was precautionary after six water samples showed the presence of E. coli and coliform at extremely low levels."  But enough to issue the warning… no disaster needed. *
*Reference and image from: The Canadian Press
The truth is water is the most vital resource in a disaster situation.  A person can not last more than 3 days without adequate drinking water before his/her vital organs begin to shut down and fail.  This, my friends is life threatening!  So take every advantage to learn how to make sure your water is safe and free of all the things that could make a tough situation even worse!
Now, I'm not trying to scare you – but I am trying to help you find SOLID information to keep you and your water safe in an emergency and every day. That is why we have teamed up with expert Glenn Meder to bring you a FREE LIVE Online Event – on Feb 12th to train you to be ready!  Space is LIMITED! CLICK HERE NOW
If you register soon (while there's still space)….  You'll learn:
[wpgfxm_bullets bullet="green-tick-3″]
How your water can become dangerously contaminated.

How to protect your family…while their world seems to be collapsing around them.

An understanding of Red Cross recommendations for treating water during an emergency.

What you need TO DO and what NOT to do to secure safe water!

[/wpgfxm_bullets]
WARNING: Space is limited and these LIVE trainings always fill up because no one else is providing this vital information!  This Feb 12th event will be no exception. We certainly hope you'll mark your calendar and hurry to secure your space. 
[wpgfxm_contentbox width="90%" bg_color="#F1F8FB" b_color="#C1D2D9″ style="solid" top="1px" right="none" bottom="1px" left="none" radius="0px"]CLICK HERE NOW to sign up for a FREE LIVE Online Event – Feb 12th to be assured of safe water![/wpgfxm_contentbox]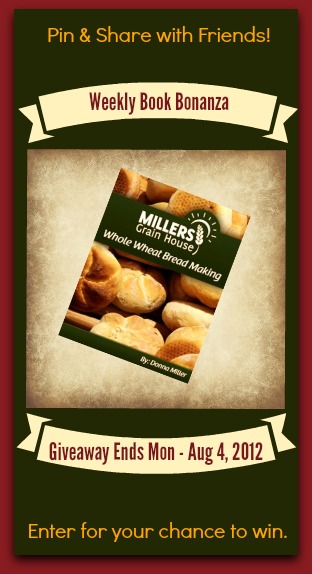 Whole Wheat Bread Making often eludes people because the loaf seems dense or bitter. But,  in just another week this new giveaway can change that for one happy person who can stop baking whole wheat door stops almost instantly!
It may seem odd to have a book dedicated to just one recipe – but the one recipe can be made into so many staples of a home that it deserved focus.  It's not about the recipe as much as it is about the techniques needed, the chemistry behind the ingredients and the skill to make a fluffy (virtually white bread consistency) loaf of Whole Wheat Bread  that you and your family will actually prefer to the colon clogging, unhealthy option from the grocery store shelf.
If you don't happen to win, this book is available on Amazon in both Paperback (Whole Wheat Bread Making (Volume 1)
) and Kindle. Also as an HERE as an Ebook  where you can read more testimonials, see the table of contents and what you can gain from it's tutorial style instruction.
Without being narcissistic I think I'll just share a couple of things that others are saying:
[wpgfxm_contentbox width="75%" bg_color="#FBE9C6″ b_color="#8A1A16″ style="solid" top="none" right="1px" bottom="none" left="1px" radius="3px"]"It was so easy to follow and understand – I am sure that even I can bake a beautiful loaf of bread, now! The pictured illustrations were clear and attractive. Each right where I need them to be placed.  The written parts were very well worded and right to the point without leaving any questions unanswered.  Thank You"
[/wpgfxm_contentbox]
[wpgfxm_contentbox width="75%" bg_color="#FBE9C6″ b_color="#8A1A16″ style="solid" top="none" right="1px" bottom="none" left="1px" radius="3px"]
"Whole Wheat Bread Making" by Donna Miller of Miller's Grain House is a delight to read.
I have had the pleasure of hearing Donna Miller teach her whole wheat bread making class in person and I was drawn in by her warm, inviting and adept style. This book, written with the same open yet practical personality that comes through in her classes, covers all the basics that every whole grain baker should know to achieve the perfect whole grain loaf.
Many times new bread bakers and even seasoned ones will experience some trepidation when incorporating health-supporting whole grains, but Donna's explanations, pictures and step-by-step instructions make that goal easy and enjoyable. From flour to pans to yeast and everything in between, Donna breaks down the ingredients, materials and techniques, sharing her own knowledge, but offering so many options, the reader will be able to make their bread making uniquely their own.
I recommend "Whole Wheat Bread Making" for anyone who wants to make the best whole wheat bread, or make their current bread making even better!
Vickilynn Haycraft
www.realfoodliving.com
[/wpgfxm_contentbox]
Now it's time for you to enter for your chance to win!
a Rafflecopter giveaway
Full Disclosure:
Yes. We did write these books and yes, we offer them in paperback & kindle through Amazon. When you purchase through these links we receive a small royalty and marketing income. And you receive our gratitude for your patronage and support! May you be Blessed beyond 'riches' with Peace and Joy! ~ The Millers
Look, I know it's the weekend and you're probably busy, but… I wanted to make sure you knew you only have a few hours left before the early bird price for  the entire package of the Summer of Survival Complete Collection!!
This lower price option ends at 9AM EDT Monday morning… then the price goes up. You'll never see it at this low of a price again. Ever.
Remember, the Complete Collection includes EVERY session recording from the entire 2014 Summer of Survival… EVERY Q&A recording… plus HUNDREDS of dollars' worth of bonuses no prepper would want to do without.
Some of them you won't find anywhere else. And in a few hours you won't find them at this price.
So at least take 2 minutes and take a look at what you're about to miss out on before it's too late.
Here's the box below to see the page describing everything: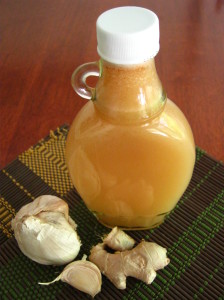 The other day an upper respiratory infection 'yuck' hit me like a ton of bricks.  Out of the blue with no warning I had the first full blown sickness I'd had in years.
The symptoms all pointed to an actual infection:
Fever
Body Aches
'Color' from my lungs or nose (sorry about that picture)
Cough
Loss of voice (not fun for a radio host)
Exhaustion
Headache
General Whimpiness
And I'm not one to go to a doctor at the drop of a hat, nor am I a fan of big pharmaceutical antibiotics.  I started the aroma therapy, the sage tea and essential oil foot rubs and began to feel at least some relief but not actually 'better' fast enough.  Enter my friend Herbalist Terry Coffee of Hill Billy Ann's.He had read my request for prayer and messaged me a list of items to gather and mix for my speedy recovery.
Admittedly, I had almost all of the items handy and often used them in other concoctions but together? Uhm no Terry, Are you trying to kill me?  He assured me he wasn't so I began the mad scientist mixology immediately with what I had on hand.  See pictured below: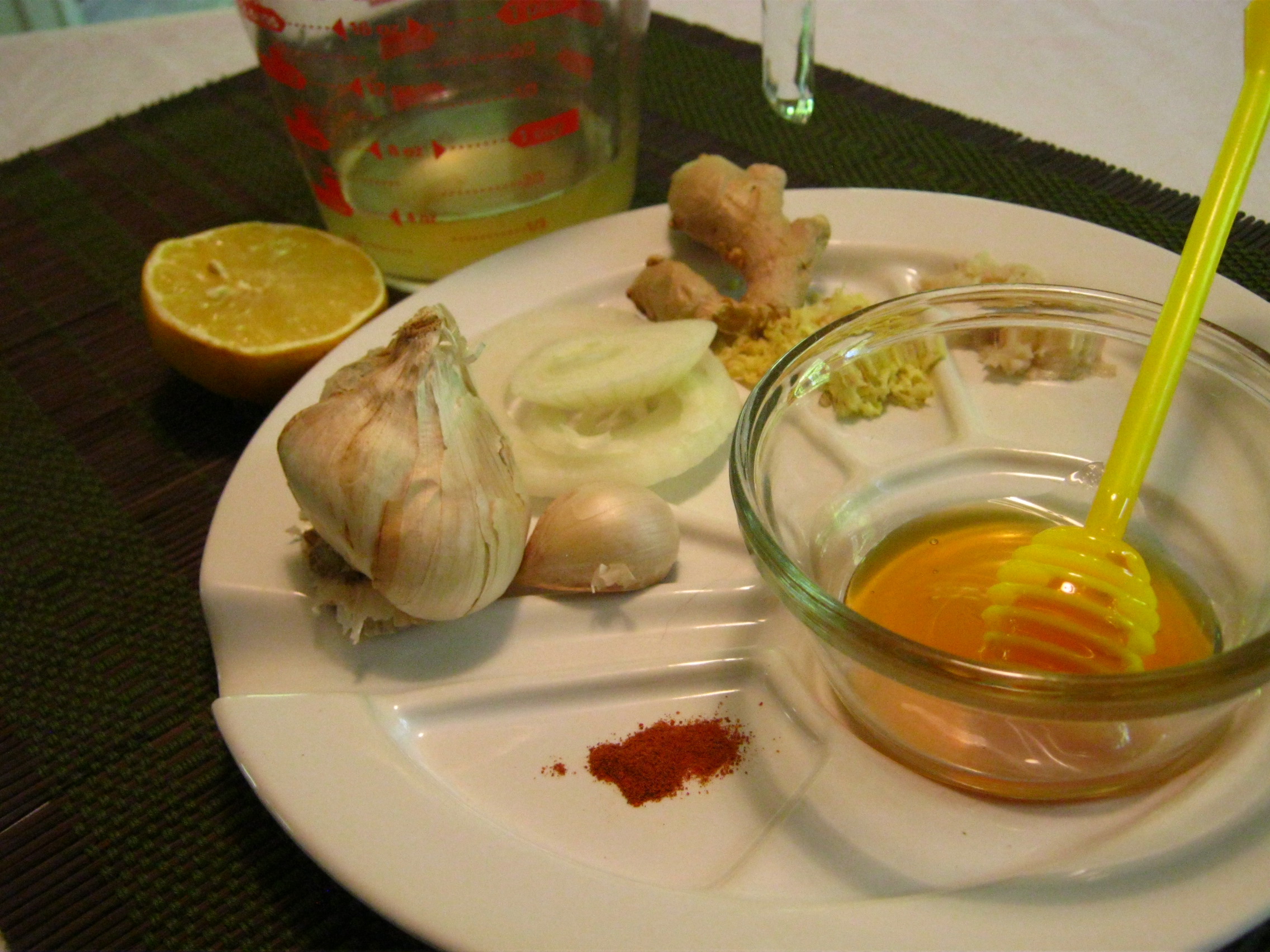 Ingredients:
1/2 Cup Organic Apple Cider Vinegar
2 teaspoons Grated Horseradish
2 Tablespoons of Grated Ginger Root
1/4 of an Onion
2 Cloves of Garlic (peeled)
1/4 teaspoon of Cyanne Pepper
2-3 Tablespoons of Honey
Juice of 1/2 Lemon
Toss all this loveliness into the blender and blend for at least 2 minutes on high.
Strain through a metal or coffee filter to remove pulp.Store in a TIGHTLY sealed jar in the fridge.
You're going to use this until it's gone.
Take 2 TBS 4-6 times a day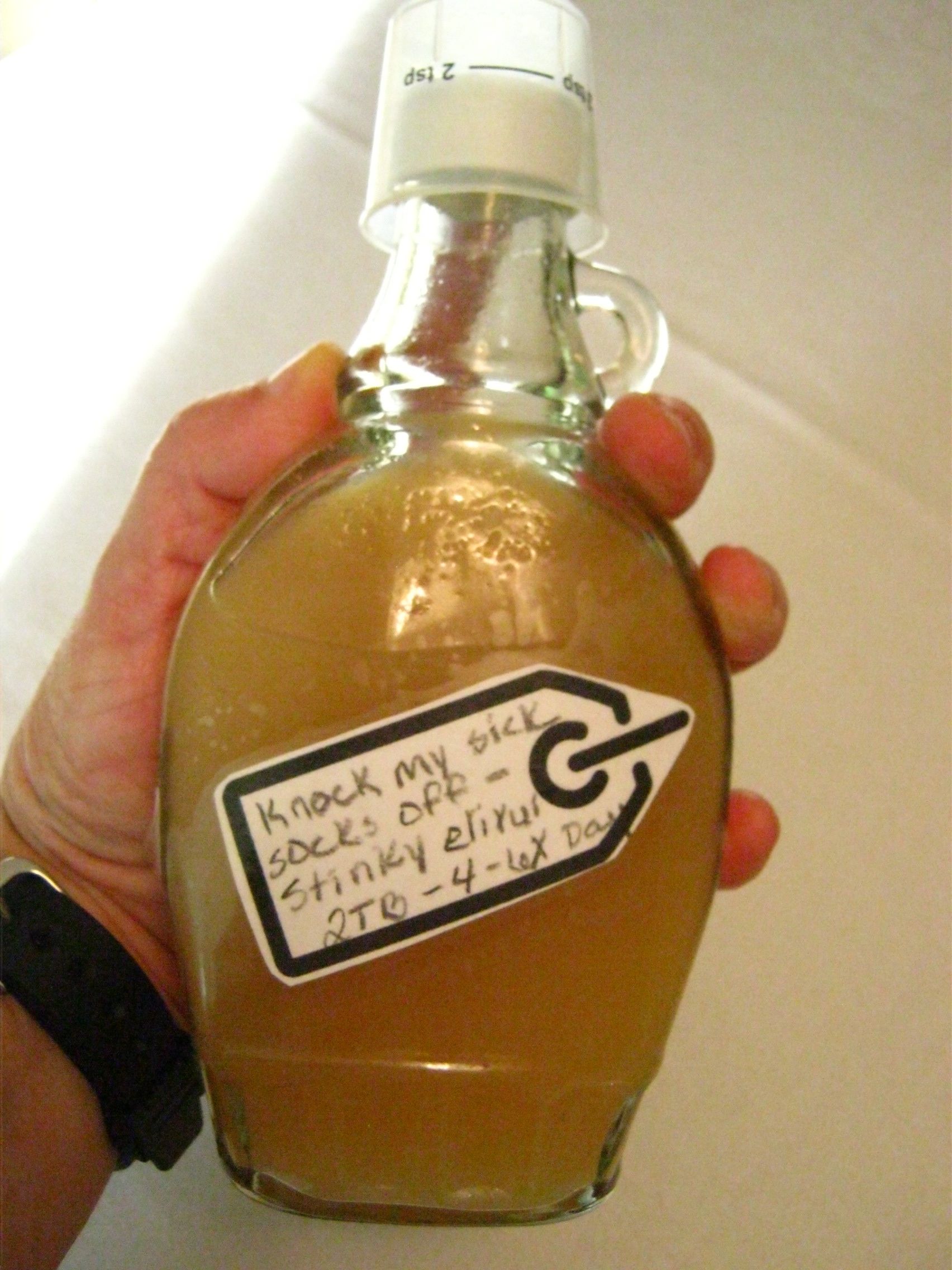 Now I will tell you that within just 2 doses of this stuff my chest congestion loosened and fever broke.  And that it's some hot, stinky mess…I didn't even have the jalapeno and habenero peppers Terry told me to put in (that was all I lacked and thankfully so).  But you know what…it's all natural and it works so I'm a happy camper.  Even if it is labeled: "Knock My Sick Socks Off – Stinky Elixir" (well, yes I mis-spelled elixir on the label – but hey I was sick) ->
I'll take the bad breath (who am I kidding, you don't have good breath when you're sick anyways) and the kick it gives each time I take it to know the infection was knocked out of my system almost completely within 2 full days! All this with items that God created naturally.
Thanks to my friend, Herbalist Terry Coffee for your payers and foundational 'prescription'!
If you're reading this blog and give it a go when you're sick – I'd love to hear how it works for you!
Best Blessings!
Donna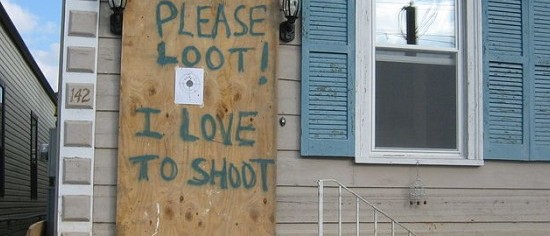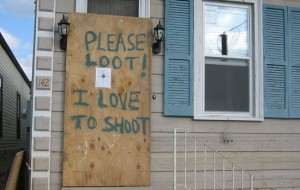 If you get the opportunity to read  this article  and are in the path of the storm named Sandy (I suggest you do so quickly) then be sure to take a look at the hash-tags in the twitter feeds planning to gather and do looting.  #Sandy. There is no mistaking that this is a recent use of the internet to organized crimes against businesses, individuals and personal possession that has been earned by others.
It is a sad state of affairs that this is actually going on.  Yet it is a sign of the state of not only the economy but the social morals of society.
While we prepare for inclement weather or the down turn of the economy, there is another area we are even less in control of on our journey toward preparedness: Society.
I don't say this to scare people, because I don't believe we are to live in nor react out of fear.  I do say this to impress upon you and all those who may be thinking you can 'go this road alone' to gather more like minded folks together with you and plan and prepare with as many forces available to your community as possible.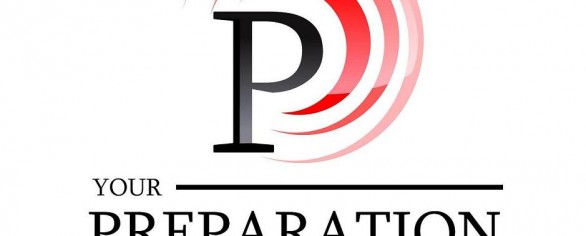 Although we are not the Joneses, we're the Millers, the old adage mentioned in the subject line came to mind as I was lamenting having not updated you lately about the recent radio shows and our preparedness journey. So, after this brief side-note about that saying, I do promise to truly update you where I have unintentionally slacked.
Important Side note:
The idiom or phrase "Keeping up with the Joneses" has the meaning of trying to strive to match one's neighbors in spending and social standing.  In and of itself we know this may not be the wisest of approaches during these economic times, yet the phrase struck me as oddly appropriate when I began to think of the Preparedness Movement at large.
There has been a pressure, a panic, a paranoia of sorts that has held those of us who wish to be more basic and simplify into self-sustainable living to still somewhat keep up with the prepping Joneses. This is not only a paradox, but an unhealthy approach to becoming prepared.
Don't let anyone put undo pressure upon you to prepare 'like them' – even us!! As we update you, we don't want to say: "Hey, we've got it all together come copy us!" Yikes…by no means.  It is just our desire to encourage you – that if we can make these steps, learn these skills and show our trials and triumphs along the way – well, you may just feel like you have a comrad in arms as you move along your Preparedness Path as well.
So, no keeping up with the Joneses, or Millers or anything….
Just Prepare YOUR way, learn ALONG they way and also, know THE WAY and you'll be fine.  (o:
_______________________________
Now Quick Updates: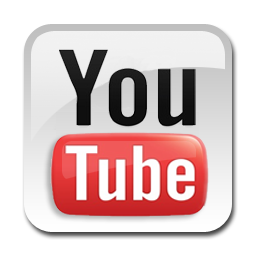 We are back to getting more videos up on our YouTube Channel about our Preparedness Journey. We hope you'll come join us:   Our Preparedness Video Journal – http://www.youtube.com/PreparationStation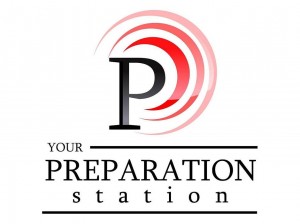 The last three radio shows have been very good, but I don't think I updated you on them (so so sorry).
So here they are:
OCT 6, 2012 – "Why do civilizations collapse, and what happens in the aftermath."
http://www.blogtalkradio.com/doctorprepper/2012/10/07/your-preparation-station-1
OCT 13, 2012 – "Making the Permanent Move to an RV. "
http://www.blogtalkradio.com/doctorprepper/2012/10/14/your-preparation-station-2
OCT 20, 2012 – "The BEST Manual Grain Mill. " (And to prove it, we give you a $10 Savings Code just for listening!)
http://www.blogtalkradio.com/doctorprepper/2012/10/21/your-preparation-station
_______________________________
Okay, hopefully the next update will be a little more bite-sized than this one.  But I do hope you join us, subscribe to the YouTube Channel and allow us to encourage you (and yes please you can and DO encourage us!) along the way.
Best Blessings!
Through-out this journey of learning to be more self-sustaining, responsible for what we own and frugal we have been labeled many things.  Some  of them have been more favorable labels than others.  Some, which were intended as insults I now embrace with a smile.
Although given the twenty five years along this journey, I doubt I could recall them all, but I do have my favorites. Of all the labels we've hat tagged on us the ones of  Hippie and Homesteader (as well as Gypsy, Prepper and Alarmist) are among some of my favorite labels – that did not start out as compliments.
When we started this journey so long ago – much of what we thought of ourselves as were 'homesteaders.'  We soon found that in the semi-suburban area in which we lived, this was somewhat of a snide label given to those who did not quite fit the normal suburbia status-quot.   We had a garden and chickens  and I taught myself how to can foods and cook from scratch.  We often went without electricity for fun and used our home-made candles.  We were pretty weird for being a block from one of the busiest streets connecting two highways – but we soon embraced the homesteader label and have worn it with delight ever since.
I always identified with the generation that was actually before my own and it wasn't long until we were labeled 'hippies.'  To which I will testify – because while blogging I am listening to a play list loaded with Credence Clear-water Revival, John Denver and Cat Stevens.  One day, our oldest daughter was asked if she were a hippie by a family member, due to the style of the purse she was carrying.  She hadn't heard that term before so she asked for a definition.  The explanation she got was that a 'hippie was someone who rebels against the establishment.'   To which she replied…"If the establishment is wrong,  yep – I  guess I am!"  In agreement, if that is indeed the definition – I too am a 'hippie' minus the special herbs and illicit activities.   The fact remains that much of the 'establishment' acts as if they do not have to answer to THE Higher Authority.  I will buck the establishment to answer with Peace to His Authority any day.
To avoid this post getting too long – I'll share more on the other labels in a subsequent post.  To all insults intended – let me quickly say a hearty Thank You!  Embracing the unique ability to different than the typical sheeple is one thing that has empowered this journey for so long!  Bless those of you who insult others – for they are spurring on much needed change!
Interestingly enough with all the conveniences of our modern day, we have still managed to fill the extra time with things that really don't matter.  So many people are feeling to tug to learn skills that our ancestors had as they used them to enjoy a life of simplicity.
I hope you'll consider joining us in Western NC for a class or signing up to get updates on the new online classes!  You can learn skills such as the ones below.   Click here and see what classes are already on the schedule at Millers Grain House.
Upcoming classes include:

Canning Meats & Cheese

Whole Grain Tortillas

Home-milling 101 (REPEAT CLASS)

Making Cheese

Wilderness First Aide


Making Yogurt

Solar Cooking (REPEAT CLASS)


More to come….
A new, one of a kind magazine is about to hit your inbox!  That is if you've gone to get your complimentary year's subscription while it is in the pre-launch phase.
The creators of PREPARE Magazine are so delighted to bring this to the preparedness community that offering it to you for FREE during the pre- launch will only help the publication become that much better!
Within the publication you'll find encouragement to walk the preparedness journey, skills to equip you along the way and insight to enrich your life as you prepare for the future.  PREPARE Magazine will help people from all walks of life.  Whether you live in the suburbs and urban areas or in rural, there will be something for you as the complimentary year progresses. Whether you are new and  feel overwhelmed or uncertain of where to begin or if you consider yourself a veteran of preparedness living, PREPARE Magazine will give you that booster shot of encouragement to keep you on the right path.
What you won't find in PREPARE Magazine are: conspiracy theories, zombies or scare tactics to cause you to react irrationally.
What you will find in PREPARE Magazine are:  urban and suburban ideas for preparedness, rural ideas for preparedness,  preparedness community happenings so you can connect, skill building tips and articles to inspire you in your journey.
YOU can help us build the magazine as we approach the official launch of the print publication to suit the needs of the preparedness community all over the globe!  Place your own classified ad , or submit an article to be contributing columnist or by add events to the community happenings board. This magazine, both the pre-launch digital version and the upcoming official launch printed publication will truly be for those of us that see the need to PREPARE.
Find out more – but don't neglect your own free year!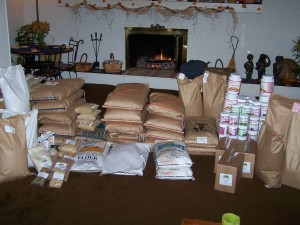 Not long ago, I had the opportunity to visit with a new prepping friend who had come to one of our Ladie's Weekend Retreats.  She and I chatted and enjoyed talking about all the self-sustaining lessons we had learned and sharing ideas to help each other prepare in peace.  We were loading her small four-wheel drive with her bulk order and just enjoying the beginning of spring.
She shared with me that she had recently been able to secure a location to move to that was a bit further out of town.  At this delight, she made preparations to make the move.  Being a single mother, she was offered help from some of her co-workers.  A very nice gesture.  She accepted.   This lead to one face to face encounter with a question that is often asked/implied about prepping.
While moving, she was confronted by a fellow work peer about her food and having to move all of it.  To hear her talk, she felt she barely had a couple month's of the basics on hand for she and her elementary age child, so it was not an exorbitant amount of food.  But after seeing a few bags of grain and other staples, she was faced with the question: "Why all this food?  Are you HOARDING?" She had to come up with a viable answer on the spot and felt like she had been accused of taking food out of the mouths of others.
The truth is, the definition of hoarding does not have a negative connotation at all.   The verb "hoard" makes no differentiation about the use of items stored.  Dictionary dot com simply defines the verb as this:  " HOARD verb (used with object) –   to accumulate for preservation, future use, etc., in a hidden or carefully guarded place.  (ie: to hoard food during a shortage). "  No where in the definition of hoarding does it denote the intended USE of the items preserved for the future.
Preppers are not taking food out of the mouths of people now nor are they creating a shortage of toilet paper or gasoline.  To be maligned with a negative connotation in the word 'hoarding' is completely uncalled for.
So if someone uses that word with you while you are trying to encourage others to live a preparedness lifestyle or they get wind that you are prepping, do not despair.  They obviously don't really know that hoarding is not negative by definition.  On the contrary, your 'hoarding' may be what saves them in the future!
If you get called 'stingy', well, now there may be the need for a heart-check before you settle with that label.
Stingy  (adjective). – reluctant to give or spend; not generous; ; penurious.